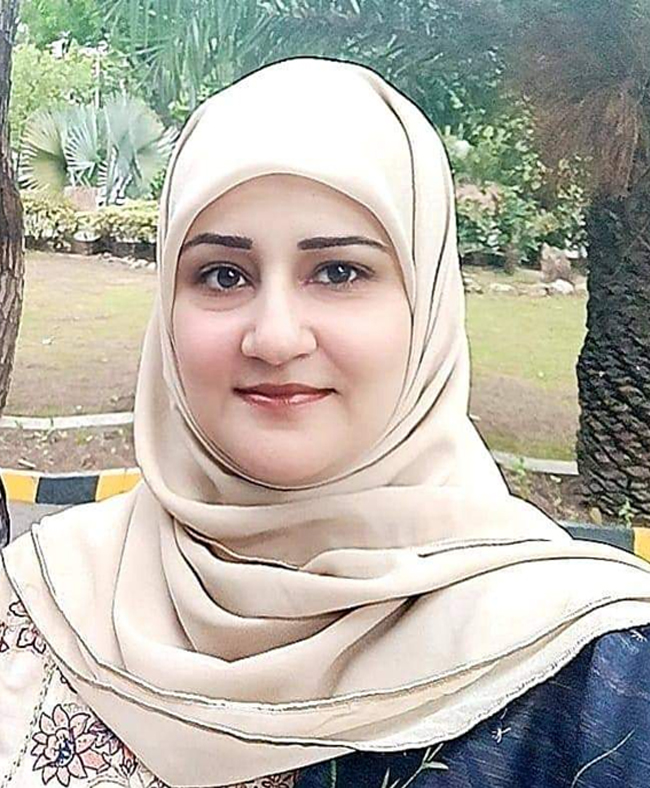 MBBS, FCPS (Haem), FRCP (Lond), FRCP (Edin),
EBMT Accredited BMT Physician,
Program Director, Stem Cell Transplant,
Section Head, Myeloproliferative Neoplasms
Dr. Uzma Zaidi is a fully trained bone marrow transplant physician and she is currently leading the BMT program at NIBD Karachi & Lahore campuses. She has got expertise in allogeneic bone marrow transplant for benign hematological disorders and blood cancers and autologous transplant in lymphomas and systemic disorders. • She has successfully designed & developed a BMT program for haploidentical transplants in beta-thalassemia and aplastic anemia patients. She also started the BMT program for the first time in Pakistan for rare inherited disorders like Hurler syndrome, Hemophagocytic lymphohistiocytosis, and leukocyte adhesion deficiency.
She strives continually for excellence & provides exceptional contributions to improve patient care. With an FCPS degree in hematology & post-fellowship training in clinical hematology & bone marrow transplant, she has a comprehensive understanding of the transplant physiology, immunology & clinical aspects of both allogenic & autologous transplant. She keeps on getting international exposure and updates on new technologies and cellular therapies, which helps to improve patient care & outcomes at NIBD.
Dr. Uzma Zaidi is also working as the clinical head of the section of myeloproliferative neoplasms at NIBD. She is actively engaged in both the inpatient & outpatient management of CML & Philadelphia negative MPNs, including laboratory diagnosis, treatment, molecular monitoring of patients, dealing with disease-related complications, and drug-associated adverse events. There are more than 500 patients of CML & MPN in her follow-up.
Besides clinical skills, she has a keen interest in research. She is a certified clinical research associate and has attended good clinical practice courses as well and has been involved in research activities like phase 4 clinical trials and has worked as a co-investigator in the Global MPN registry. She has published more than 35 original papers/case reports in indexed journals.