THE FOUNDER OF NIBD & BMT
Dr. Tahir Sultan Shamsi – an outstanding individual, a great mentor, and an incredible human being.
Dr. Shamsi founded NIBD and BMT in 2008. He is the pioneer of the Bone Marrow Transplant program in Pakistan, transforming countless lives and giving hope to thousands of families of thalassemia and bleeding disorders patients for the first time in the country. Under his unwavering leadership, the facility performed the first ever bone marrow transplant in 1995, and continues to serve and save lives even after his demise.
Dr. Tahir Shamsi memorized Quran Majeed in his early childhood. He completed his intermediate from DJ Sindh Government Science College Karachi. Dr Tahir Shamsi graduated from Dow Medical College in 1988. He did his MRCPath from UK in 1994 followed by FRCPath (Hematology) in 2001, FRCP (Edinburgh and London) in 2019 and 2020 respectively. He returned from United Kingdom in 1994 and began his practice in Pakistan.
Dr.Tahir Shamsi's vision behind the National Institute of Blood Disease & Bone Marrow Transplantation (NIBD & BMT) is to develop it as a center of excellence for teaching, training, and research in the field of Hematology, Bone Marrow Transplantation, and Stem Cell Therapy.
Dr. Shamsi was connected with huge names like, Dr Ziauddin Hospital, SIUT, Jamiat and Bismillah Taqee. His notable academic achievements include 224 publications in reputable journals worldwide (IF: 480) and 133 oral and poster abstracts. He authored 1 book, contributed 23 book chapters, and edited 5 books in his illustrious career. Dr. Tahir gave 251 keynote lectures on various local and global platforms, and supervised 23 FCPS Haem and Clinical Haem, 11 BMT fellows, 3 post-fellowship Paediatric Haem specialists, and 4 Clinical Pharmacist. He also supervised many PhD scholars. He has also served as an editor in chief for the National Journal of Health Sciences. In addition he has been Principal Investigator in many clinical trials such as the efficacy, tolerability and safety of Hydroxyurea in Beta-thalassaemia major / intermedia patients.
Dr Tahir Shamsi also established CVS prenatal testing at NIBD, through this initiative, fetal testing was made initially for thalassemia, bleeding disorders, and later, for rare genetic disorders.
More recently, he was involved in achieving yet another milestone. In the trying times of COVID-19 breakout, Dr Tahir Shamsi introduced the ground-breaking COVID Plasma Therapy, which helped treat hundreds of patients in the first wave of the pandemic.
Dr Shamsi's achievements and services were recognized with various awards and accolades during his career, including Pakistan Society of Clinical Oncology Year Award 2003, the coveted Life-time Achievement Award 2016 from Dow graduates association of North America and President of Pakistan Certificate of Appreciation Award 2019. He was a legend and pride of the nation and associated with many international and national professional memberships.
We salute him and his services to the health sector of the nation. If he is here he would have said, don't look in the past and look out for the future.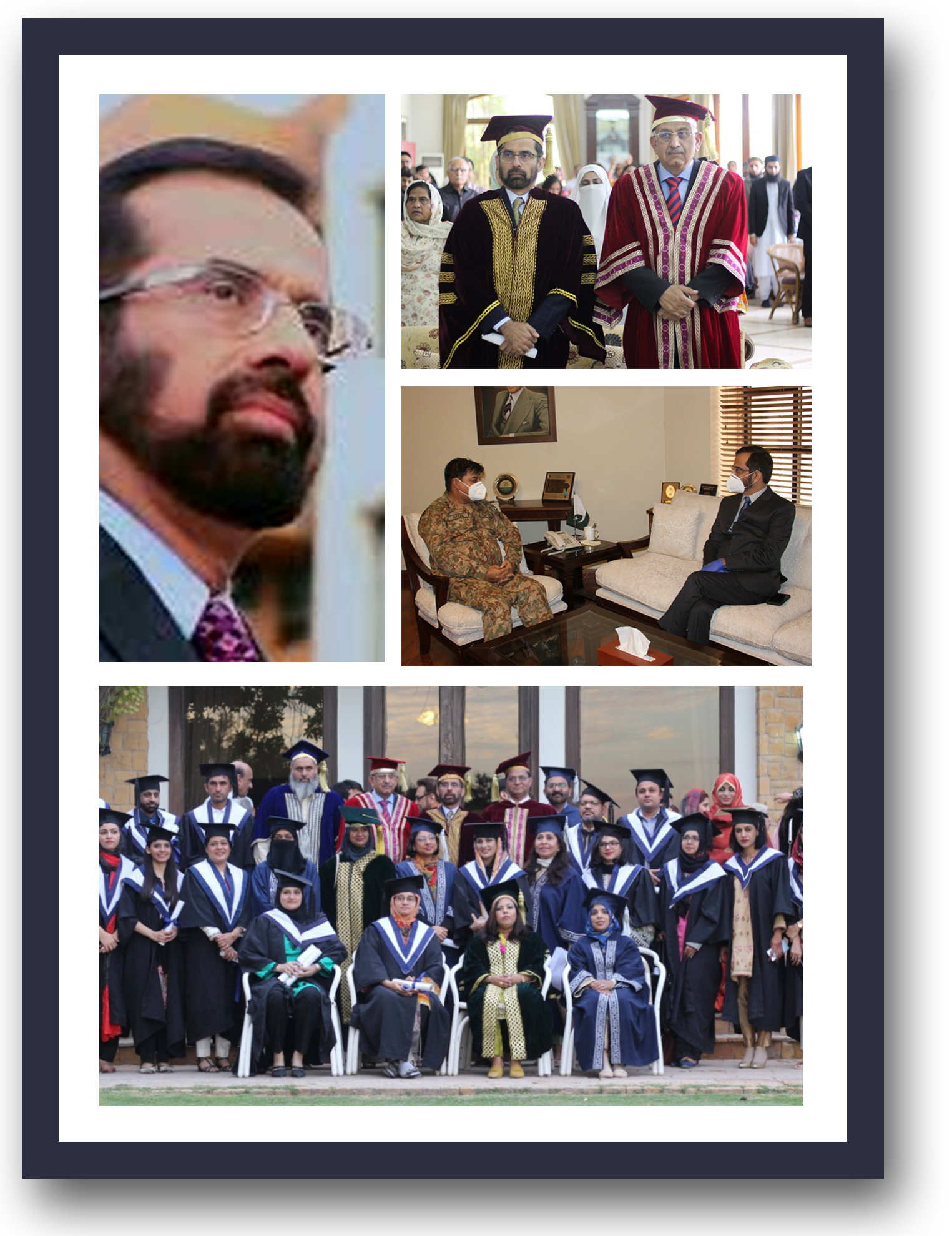 "Pioneer of Bone Marrow Transplant in Pakistan."
— Dr. Tahir Sultan Shamsi (Late)